Reading list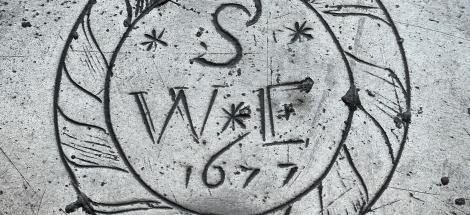 Introductions and overviews
An Introduction to British Pewter. David Moulson and Alex Neish, Brewin Books, 1997, ISBN 1 85858 102 8.
A good introduction.
Pewter. Charles Hull, Shire Publications Ltd, Buckinghamshire, UK, 1992, ISBN 0 7478 0152 5.
A short but useful summary.
Pewter of Great Britain. Christopher Peal, Gifford, 1983, ISBN 0 7071 0635 4.
A good, and rather fuller, general guide.
Pewter of the Western World, 1600-1850. Peter Hornsby, Schiffer, 1983, ISBN 0 916838 83 8.
An invaluable reference book, with nearly 1300 illustrations.
Pewter Wares from Sheffield. Jack Scott, Baltimore, Antiquary Press, 1980, ISBN 0 937864 00 5.
The standard reference work for Britannia metal wares.
Scottish Pewter 1600-1850. Peter Spencer Davies, John Donald, Edinburgh, 2014
The Museum of London's Pewter Collection Hazel Forsyth and Jan Gadd with David Hall , Pewter Society July 2017. Catalogue of the pewter items in the Museum of London's collection. 
Pewter at the Royal Cornwall Museum
A fully illustrated and descriptive catalogue of 264 items of British pewter left to the Royal Cornwall Museum, Truro by Major John Richardson on his death in 1935.   Contains at least 500 photographs, references, original purchase documentation, index of makers and index of ware types.
The catalogue is an excellent reference book for new collectors and experts alike.
 
The last 3 are available for sale  from our publications page
Identifying British marks
Old Pewter: its Makers and Marks in England, Scotland and Ireland
Howard H. Cotterell, London, B.T. Batsford, 1929,but reprinted up to 1985, ISBN 0 8048 0443 5.
Once the collector's bible to makers and their marks, but now superceded in that role by the Society's Database of Pewterers. However, it's still worth having, if only for the other material it contains.
NB: Not in print.
Marks and Markings of Weights and Measures of the British Isles. Carl Ricketts, John Douglas, Devon, UK, 1996,
ISBN 0 9528533 0 2.
A guide to verification marks.
Other useful books and materials
The Journal of the Pewter Society, published twice a year. Articles on pewter and its makers. Most articles are based on research conducted by our members.
The Bulletin of the Pewter Collectors' Club of America, published twice a year. Articles on pewter and its makers. Based mostly on research conducted by members.
Books on European Pewter Marks, Jan Gadd, 1999, ISBN 0 9508658 8 5.
A comprehensive list of all the principle source books for European Pewterers' touches, with analyses and comments. (except those for Great Britain and Ireland which are only listed).
Pewter In America; Its Makers and Their Marks, Ledly I. Laughlin, Barre Publishers, Barre, Massachusetts, 1981, ISBN 0 517 350637. Three volumes in-one. Exceptional detail of American pewter makers and mark identification.
Badges and tokens
Pilgrim Souvenirs and Secular Badges. Brian Spencer, Stationery Office/Museum of London 1998, ISBN 0 11 290574 9.
Salisbury Museum Medieval Catalogue Part 2: Pilgrim Souvenirs and Secular Badges. Brian Spencer, Salisbury & South Wiltshire Museum, 1990, ISBN 0 947535 12 8.
Publications for sale
The Pewter Society offers for sale a number of recently published books that may also be of interest.
Out of print books
Check your local public library catalogue for books on pewter.