Help with identification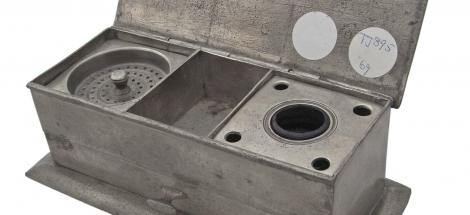 How to submit an item for identification.
The Society is willing to help members of the public identify individual items of pewter if we can. Information supplied is for your personal information only and any information given cannot be used in connection with the sale or offer for sale of any item about which the information is solicited.
Our current expertise
Although we will try, we cannot guarantee to identify marks because sometimes this could take hours of research. In any case, many marks are as yet unrecorded or unidentified.
Our main expertise is in British and Irish pewter, but in some cases we can also help with antique pewter from continental Europe or North America . We are unlikely to be able to help with pewter from elsewhere in the world.
Our main expertise is in pewter over 100 years old. We are unlikely to be able to help with pewter that is later than 1910 . We may be able to help with Art Nouveau pewter, Liberty/Tudric, Kaiserzinn, etc., though you will probably be better talking with an Art Nouveau specialist.
There is also a book on 20th Century Pewter, 20th Century Pewter: Art Nouveau to Modernism by Paul Carter Robinson published by the Antique Collectors Club. 
Before you send your query
Please check our recent enquiries section as a similar item may be on there.
Who can use the service
Please note the Society does not offer a commercial valuation service. If you need a valuation please contact your local auction house.
What to send us via email
a photograph of the item as a whole 
close-up images of any marks on it
a narrative description of the item with dimensions, etc.
information on where it came from 
which part of the world you come from, because that may help to identify the likely provenance.
please make sure they are focused as it will help identify any marks 
Where to send your query
Please note we may use your enquiry without any personal details in our recent enquiries section on the website. 
Please send your query to enquiries@pewtersociety.org
Whilst our service is free, the database we use to answer your query costs us a considerable amount of money a year to run.  If you would like to make a small donation towards this cost (preferably in pounds sterling), you can do so via PayPal to treasurer@pewtersociety.org and we'll be very grateful!